---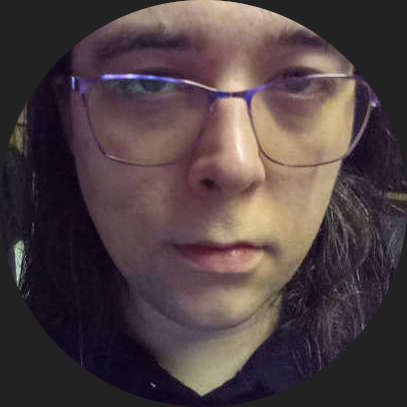 Article published by: Leah Rowe
Date of publication: 30 January 2023
This article was written on a whim. It's messy, and unedited. It is my raw thoughts today, about a very important issue.
I'm deeply concerned about LGBT equality, and particularly trans rights, as a British citizen. In around 2015/2016, we reached a critical point where LGBT people, and especially transgender, were becoming normalised in society. Accepted. Not just tolerated, but actually accepted as human beings.
I usually stay silent about this - a foolish tendency, because silence means death. We as LGBT people need to assert ourselves, or the bigots that want us dead will wipe us out from history.
In recent years, in the UK, but elsewhere in the world aswell, there has been a major pushback. In the British media, the current discourse is about access to bathrooms by trans people - specifically, gendered bathrooms. As a non-binary person, I see male and female spaces as weird and alien; I see no reason why men and women can't compete together in sports, or use the same bathrooms. Unisex bathrooms aren't even expensive; just remove the signs on them, and just write "bathroom" on them.
When all emotion is removed, and pure rationality and logic used, it's easy to see that LGBT people are just normal people, with hopes and dreams like everyone else. With the potential to do great things, like everyone else. It is because of this that the bigots use fear, manipulating people's empathy to drive them against LGBT people, in a moral panic. See: https://en.wikipedia.org/wiki/Moral_panic - those same moral panic tactics are being used in the USA, to remove access to trans-affirming healthcare (hormones, surgeries etc) for trans youth - kids are easy to attack first, because they cannot vote, but the bigots don't care about kids per se; they want all trans, and LGBT people in general, to just die. It's as simply as that.
I'm non-binary, asexual and I run a successful company, I'm well-known on the internet due to a popular opensource project that I run (Libreboot) - and I'm a member of the Conservative party. This combination of facts show that I'm quite different from the classic stereotypes. I've been meaning to write an article about my beliefs, because some of my readers may know I previously identified as a socialist. My turn to the dark side was a gradual process, and then an epiphany that erupted one day, after culminating all my thoughts - an article will be written, at some point.
It is people like myself that the bigots in society wish to oppress. These bigots are a vocal minority, manipulating the good people of the world to act against us. We need to show, collectively, that we are not a threat to anyone, because we aren't. That has always been my style of politics - diplomacy, and acts of kindness. You win by being nice, acting as your normal self. In this way, when someone sees such hateful discourse in the media, they think about you and the other LGBT people they might meet, and they see through it all, because they know you, and they know you're normal like they are.
This is why education is targeted, by the bigots who want to kill us. They want to attack us when we're young, so that we stay closeted well into adulthood. Today, I'm friends with several trans people who came out in the 50s or beyond, because there were no avenues for support when they were younger. In a just world, people would be permitted to do as they please, so long as they do not harm others - it's called civil liberties, and that's all we want. The right to exist, freely.
For now, though, here's an email I sent today to my elected member of parliament, Rebecca Harris - a conservative. The context is this petition, calling for the reaffirmation of access to LGBT education in schools:
https://petition.parliament.uk/petitions/631529
I myself have signed this petition, because I grew up when Section 28 was still in effect. I was never told about gays or trans people in school, and I grew up thinking I was a lunatic - I heavily suppressed my desires, and didn't come out as transgender until I was 24 years old.
Section 28 taught me to suppress who I am. I was a disassociative mess, and I lied to myself so well that I actively believed I was a cisgender, heterosexual man - that is, until one day I snapped out of the spell, in a moment of clarity that I held onto. Growing up not realising you're trans, and then coming out as trans, is like escaping the matrix - it seems so easy to go back into hiding, and further suppress it, but freedom is worth fighting for. I'm in a position of relative calm these days, and I'm quite happy with my life, precisely because of my earlier struggles - and bigots in our society want people like me to stay quiet. Aint gonna happen.
When I came out as trans, the public response was overwhelmingly positive. While there were a few people who expressed their hatred of me (in no uncertain terms), there were many more people cheering me on - but the catch is that they did not start treating me differently. Life went on as normal, and I was pleasantly surprised to be accepted. Prior to coming out, I was fearful that I would be attacked and ridiculed, but instead I was simply accepted. In around 2015/2016, public acceptance of LGBT people was at an all-time high, and we started to see a situation where teenagers, for the first time, felt comfortable coming out publicly, encouraged by a friendly environment; their school teaching about the existence of LGBT people, and positive depictions of it in the media. It is this that the bigots of today want to reverse, taking LGBT people, especially youths, back to those dark times where fear (like the fear I had) is the norm.
Section 28 was a law that prohibited education about or promotion LGBT people in British schools and state departments. I vividly remember, when I received so-called sexual education in school, that my teacher said gay people were dirty and spread AIDS - this is the kind of bigotry that is at risk of returning, if we LGBT people and allies don't speak up.
You can read more about Section 28 here:
https://en.wikipedia.org/wiki/Section_28
The law was so nasty and cruel that Ian Mckellen, well-known actor at the time, came out as gay and opposed the bill's introduction, in this famous video:
The thoughts expressed in that interview as just as applicable to today's debates - it is the same debate, and if we don't act, the result will be a return to those dark days
Anyway, this is the email that I sent to my MP today, pending a response:
Date: Mon, 30 Jan 2023 14:52:16 +0000
From: Leah Rowe <info@minifree.org>
To: rebecca.harris.mp@parliament.uk
Subject: do not remove lgbt education in schools
Message-Id: <20230130145216.bc8f32068acd5e652a3aa25c@minifree.org>
X-Mailer: Sylpheed 3.7.0 (GTK+ 2.24.33; x86_64-pc-linux-gnu)
Mime-Version: 1.0
Content-Type: multipart/signed; protocol="application/pgp-signature";
 micalg="PGP-SHA512";
 boundary="Signature=_Mon__30_Jan_2023_14_52_16_+0000_XX=fwjmsWg2KQecR"

--Signature=_Mon__30_Jan_2023_14_52_16_+0000_XX=fwjmsWg2KQecR
Content-Type: text/plain; charset=US-ASCII
Content-Disposition: inline
Content-Transfer-Encoding: quoted-printable


Hi Rebecca,

I signed this petition today, calling for the government to reaffirm
support for LGBT rights:

https://petition.parliament.uk/petitions/631529

As an trans person (and a libertarian, and a member of the conservative
party) I urge you: do not repeat Section 28.

There has been a concerted effort in the last few years, by those in
society who would rather see people like myself live in the closet,
unheard and unknown to society. They do this by stirring up a moral
panic; for example, in the news lately are discussions about "female
spaces" and the context is gendered bathrooms. People, who collectively
identify as "gender critical", claim that "men" want to dress up in
women's clothing and rape young women in private spaces, such as
bathrooms. They do not see trans women as women, or trans men as men.

It's actually a very classic transphobic stereotype, that trans people
(and LGBT in general) are sexual predators. Nothing could be further
than the truth. I told someone recently: you might go on a roadrage, so
should you be allowed to drive? It seems absurd, because it is, just
like the current debates. An LGBT person is just as likely or unlikely
to commit an offence as a non-LGBT person.

Did you know, in 1950s America, black people weren't allowed to use
certain bathrooms, because of similar rhetoric: it was often said that
black men would rape young (white) women, or otherwise cause trouble.
They were "dirty" and "uncivilised" according to public discourse,
tarred by the same brush that LGBT people are being painted with today.

Prejudice and hate-based politics should play no part in our society,
but the unfortunate reality is that, if LGBT rights are suppressed
against, it won't affect most people. That's why we fight to be
visible, and assert our *right to exist* - it is this right that is
under attack, in the media, for several years now.

I've read your Twitter account, and sometimes you yourself repeat some
of the rhetoric against trans people (for example, the one mocking
non-binary people by a lady showing a video of her claiming to be a
teapot or something) - though at the same time, you seem to express
support for LGBT rights (for example, I've seen a video of you talking
about homophobia, biphobia and transphobia).

I think the bias against trans people, on the right, is a hangover from
darker days when we LGBT were much more heavily isolated than we are
today (and today we still face major issues) - issues like housing and
employment, if we tried to present as our authentic selves in public,
or depression and anxiety would cause us to become dysfunctional if we
stayed closeted. The bias comes from the fact that, as a result of these
things, many of us turned to the left, because it's no secret that
people who are disadvantaged (economically) are more likely to become
leftwing, even if that is not their natural way of thinking - this is
why I myself used to actually be a member of the Labour party, despite
having actually identified as a conservative as a teenager.

What if LGBT people, and especially trans people, became normalised,
accepted fully by society, recognised as people with hopes and dreams
just like everyone else? Try to imagine it: under such circumstances,
we would be more likely to then get good educations, jobs and have good
lives. Start businesses even. This is actually the catch 22 of it all,
in my opinion. A lot of the bigots you hear in the media, on the
socially regressive side of things, assume that we must all be
leftwing, but nothing could be further from the truth.

I want the first trans prime minister to be a conservative. One of my
aims, as a trans person, is to dispell the myth that we are all
lefties. We are not. There is nothing inherently political about being
trans. It is a bipartisan issue, one of human rights. Whenever a select
group of people are scapegoated and persecuted, it starts with
bathrooms first. I used to be a member of the labour party, but I
always knew that, economically, I was a conservative - but socially
libertarian. I don't even see social issues as inherently political. As
a libertarian, I see politics in a strictly economical sphere, and
capitalism is the system that causes more people to lead happy lives -
the social democrats that run the labour party would make life harder,
especially for people like me who run businesses. Their philosophy is:
this is how it's going to be, because we say so.

I know plenty of conservative trans people, who have experienced
similar to me: dragged to the left, but realising they made a mistake.
What I and my counterparts need to do is unite, and show the world that
actually, LGBT people in general can be a member of any political
party. Indeed, there is even a website that lists MPs publicly out as
some flavour of LGBT. Last time I checked, there were more
conservatives out as such:

https://mps.whoare.lgbt/

The people attacking LGBT rights, they currently focus on trans people.
They claim to be feminists, talking about "female spaces" and talking
about "women's rights" - but their arguments are not much different
than the ones used against *women* when womens rights weren't as great
as they are now.

I should mention that these people are also trying to influence the
labour party. Bigotry knows no bounds, politically, because it's not an
ideology; it is simply hatred, and the desire to do harm.

The pattern in history, whenever a minority group starts to experience
equality, is that there is pushback from the bigots in society, and
they always use the same kind of moral panic tactics.

It starts with bathrooms, restaurants, parks... until that and all the
nasty rherotic leads to violent hate crimes, and fear. Homelessness and
unemployment, from a combination of depression and anxiety (on the part
of LGBT people, especially youth) and housing/employment discrimination
against the LGBT community. And the cycle continues. It is this cycle
that people such as yourself have the power to break.

LGBT rights are human rights, because LGBT people are human beings.

Banishing us from certain spaces or censoring our existence in school
cirriculum is no different than doing exactly the same about other
minority groups.

The bathroom sign that says "no jews allowed" is no different morally
than the one that says "no trannies allowed". They are both unethical,
and discriminatory in the extreme.

Thank you for reading.

PS:

I'm planning to attend local party meetings in Castle Point at some
point. I joined the party last year, but I'm usually very busy.

--=20
Leah Rowe,
Company Director,
Minifree Ltd

Registered in England, registration No. 9361826
VAT Registration No. GB202190462
Minifree Ltd, 19 Hilton Road, Canvey Island
Essex SS8 9QA, United Kingdom
United Kingdom

--Signature=_Mon__30_Jan_2023_14_52_16_+0000_XX=fwjmsWg2KQecR
Content-Type: application/pgp-signature

-----BEGIN PGP SIGNATURE-----

iQIzBAEBCgAdFiEEmMzd+OVgR/R1wES90MYkZPqLSFYFAmPX2aAACgkQ0MYkZPqL
SFZPrg//dpiz7emOSu/K3/Xd5sAoO1SPBAgY66WMdOe7D6QQ2g8qPb9/NpbHEMP/
8cp2dVzEmZ3vzTNzA3u5FRj0rFQ2ka+VZk2WOC3Pv+iuyf/Jn1jfaaylFiKmGFiI
//NHu/HITJNhIlcPNqk7aOOsicfJixmF7dmkNwYF2F1gh9s1xRlt2yL2/05oyoX6
l3FBNmSRGN8+8DKf8GNu4FMXI2+UaD5yqz5+S9I08YwUacEA1E875s4YgjGbTsir
tj4Q3qBmmyh3HUY6ZB5eZ86ROqAAOwhXWTJ7dxwQA84OLCAvQv5/Lv7RzwnBwBh4
DIM2R01FBFL6zUJuQ2whWPEwaak6U/LodkvXXotkz0suKw714sqPbRpw5oNQb+k/
mz5eQEgHX+XUQ9v04/bWBGEq0kDo/HjyjpRCY9c6+BjYFMFWHJOsnkkuodhxZMCa
FBtxt9O9PmktowlHvxOA2aneiqxMdudWIvuzsm52ZDmNRTDhIV3cr6Rx3uCmtnXi
PN0KJVbUeZnr9q7MUa6sr1qX0iNWe2xe0qdN8gPIxKB/mXwuyYDUbq+mE2ry7sxQ
01EeZvJ90HK2U+IWBrbE70q7CTzWE5G4bUiq1jJd4E51anoIIHYK9xYsX8Gr9LX5
BMxRTE6O2U1GlqjA4Fgxb37jy7beUaasmALQFo83HdR+DTGEFos=
=/08x
-----END PGP SIGNATURE-----

--Signature=_Mon__30_Jan_2023_14_52_16_+0000_XX=fwjmsWg2KQecR--
Markdown file for this page: https://vimuser.org/letter.md
This HTML page was generated by the untitled static site generator.